Get started in 3 easy steps:
We'll help you create a well-thought-out strategy to help you address your financial needs and concerns.

Using our Plan to Retire Well process, we'll examine your current financial situation and share our planning recommendations for you to best reach your financial goals.


We put your plan in action along with updates overtime.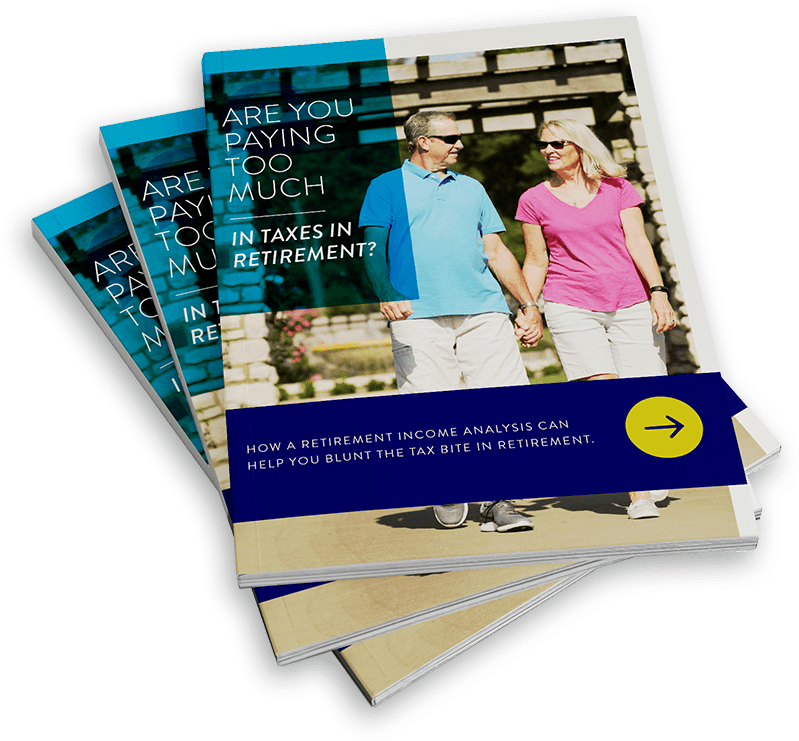 Are you paying too much in taxes in retirement?
How a retirement income analysis can help you blunt the tax bite in retirement.
Are you paying too much in taxes in retirement?
This 8-page guide was created for you to better understand how taxes could affect your retirement income, including:
The different types of retirement accounts

Why tax laws are ever-changing

Options for tax deductions in retirement
Neither the firm nor its agents may give tax advice. Individuals are encouraged to consult with a qualified professional before making any decisions about their personal situation.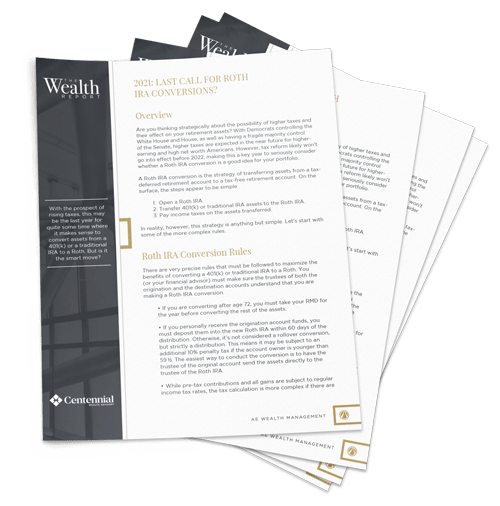 Instant Download
The Wealth Report
With the prospect of rising taxes, this may be the last year for quite some time where it makes sense to convert assets from a 401(k) or a traditional IRA to a Roth. But is it the smart move?
Meet Centennial Wealth Advisory
Meet our team
Our experienced professionals are not just knowledgeable about finances; we also understand the importance of confidence in your financial future.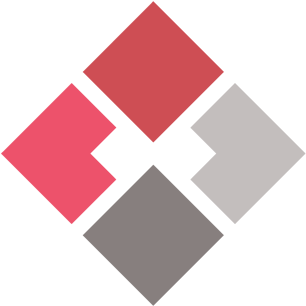 Complimentary Consultation
We can meet with zero obligations on your part. If you can invest one hour today for a no-obligation consultation, we can place you on the path toward owning your tomorrows.